Consequences of poor supplier selection.
We find ourselves in such a volatile and dynamic market that making mistakes in the selection of suppliers can cause catastrophic havoc in the profitability of a company, just imagining a scenario where production or sales needs cannot be easily met can be classified as a nightmare in everything that encompasses the selection of suppliers and business management.

For this reason, as a work team focused on offering really useful solutions for small and medium-sized companies, as representatives of SAP Business One, we have made a compendium that seeks to illuminate the transcendental importance of the selection of suppliers and the consequences if this work is not carried out. taken seriously.
SUPPLIER SELECTION: IT IS POSSIBLE TO DIE ATTEMPTING
Although it may not seem like it at first glance, the work team in charge of the selection of the supply chain is under quite high work pressure: It is necessary to balance economy with performance and above all quality in record time … it is very easy to be wrong unless it has a defined north.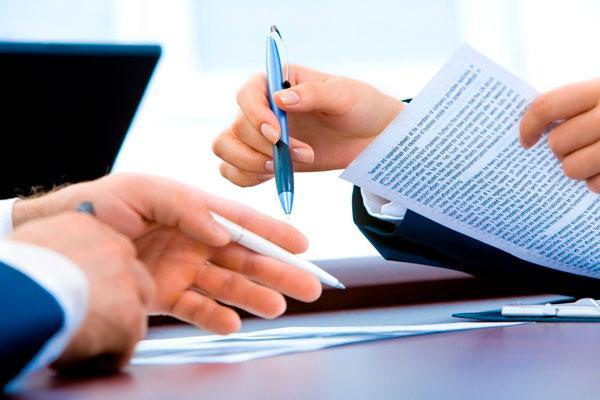 These low business intelligence decisions give way to a wide range of Nonconformities, considering that these providers of the company's resource planning system (ERP System) will be all those that offer products or services to the organization. , there is a long list of unwanted consequences, among the most common that can occur we have:
●   Shutdown of production equipment due to errors during specialist maintenance.

● Internal batches or finished product batches rejected by Quality Control and require rework or scrap.

● Delays in dispatches due to lack of finished product to be sent
● Losses of raw materials, packaging material, bulk product, in process or finished.

● Breach of supply contracts with customers (which may lead to legal sanctions)
● Deterioration of the image of the product in the market because it is considered that its quality has deteriorated.

● Loss of sales flow when losing customers to the competition.
All these situations that could be avoided using an adequate ERP system will fall severely and frequently on the fluidity of the production process, which in addition to increasing the cost of raw materials and packaging materials also increases the cost of the product due to loss of time and manpower that are necessary to compensate these incidents.

In summary, the consequences of a poor selection of suppliers can easily lead the company to a severe economic recession and if the situation is not quickly countered it can lead to bankruptcy.
How to properly select suppliers?
Although errors in the selection of suppliers are extremely common, they are not a death sentence for the profitability of the company as long as small but effective measures are applied in a timely manner to avoid making a decision that is not so intelligent from a management point of view. business.

Although there will be various ways to optimize the supplier selection process, it is important to focus first on the following:
1- Adequately present the needs of the company:
One of the first points of error is to throw all the weight of the selection of suppliers to the Purchasing Department, it is necessary that the senior executives define which are the fundamental characteristics of the supplies that cannot be negotiated.

If this consensus does not occur, selecting a supplier is like shooting an arrow into the sun with your eyes closed.
2- Carry out a systematic selection process:
If guidelines on the selection process are not standardized, the purchasing department will execute its decision thinking about your ability to obtain a good price. It is necessary for a multi-departmental team to be part of the audit and selection process to avoid problems in the future.
This systematization in the process will avoid common mistakes such as making a decision on instinct (Buyers may assume that they know the needs of everyone in the company and will evaluate the cost/quality ratio based on that) and may not dedicate the necessary time to make a proper decision.
3- Evaluate performance over time with the help of an ERP Solution:
All this process must be validated over time, the use of software tools such as SAP Business One are ideal to facilitate the planning process, at the same time that they allow evaluating a very important aspect of the supply chain: the ability to maintain optimum results over the long term offered by an easily verifiable ERP solution.