Operate your business in the cloud: essential for companies.
Operate your business in the cloud: essential for companies.
There is an effective methodology for medium-sized companies to manage from their sales applications to human resources and purchase control software.
No company, regardless of its size, can do without developing its business in the cloud. Cloud computing strategies share computing resources instead of using local servers or personal devices to drive your applications. Corporate data centers enable different technologies through the Internet, in this way, small and medium-sized companies avoid risks and significantly reduce their IT expenses.
There are safe steps that entrepreneurs can take in their virtualization process and, although we can think of a guide for using the cloud in medium-sized companies, it is necessary, above all, to design tailored proposals that fit each case. "Small and medium-sized companies have a huge advantage compared to the past: today cloud services guarantee initial savings and therefore a different business perspective. The problem is that many entrepreneurs still consider that IT resources are strictly operational, when in fact they are strategic for finances and, therefore, the business", says Esteban Rey, CEO of On Cloud.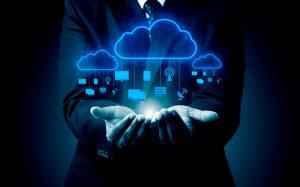 Among others, operating businesses in the cloud has three great benefits:
Lower cost of capital investments.
Implementation of solutions much faster.
Energy cost savings.
Immediate recovery of data and information, in case of cyber risk.
Regarding the management software, SAP Business One is a business management EPR for small and medium-sized companies. It integrates different modules to centralize all your organization's information in a single system, the cloud allows you to connect and optimize all your processes. "Our experience with medium-sized companies has allowed us to develop a methodology of 5 fundamental steps: analysis of each project, diagnosis of needs, dimensioning of the most appropriate solution, proof of concept if necessary, configuration and start-up" .
Did you know…?
SAP Business One is designed with maximum flexibility so that as your business evolves, you can adapt and extend the solution.
Here are some solutions.
Complete integrated functionalities.
Transparent and affordable cost structure.
Automatic updates with the benefits of continuous innovation.
Ability to extend and deploy new functionality quickly.
It operates on the SAP HANA® and Microsoft SQL Server platforms.
Maximum security provided by trusted partners.
Achieve digital transformation with SAP Business One